Initially, Studio McVey was a showcase for the miniatures sculpted and painted over the years, but shortly after this, they launched the Limited Edition Resin range. This beautiful line of collector's miniatures showcased the talents of the very best artists and sculptors, and has gone on to set the benchmark for quality in the industry.
In 2010, Studio McVey launched Sedition Wars, their very own science fiction universe. Initially this was a range of miniatures, but in May 2012 with the help of a record breaking Kickstarter Campaign, it expanded with Sedition Wars: Battle for Alabaster, a tactical miniatures board game.
Studio McVey currently specialises in providing high-quality miniature ranges for games, and work in close partnership with CMON.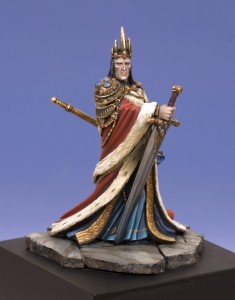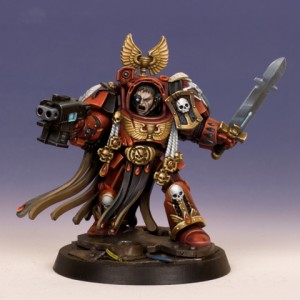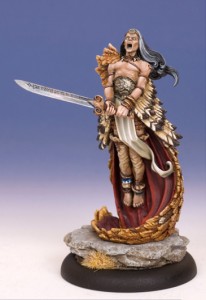 Mike McVey
Mike has worked in the miniatures game industry since 1987, starting out at Games Workshop at the tender age of 18. After nearly 13 years at the largest miniatures company in the world, he thought it was time for a fresh challenge and moved to the US to work at Wizards of the Coast. While there he Art Directed the Chainmail, D&D and Star Wars miniatures lines, before leaving to be a partner at Privateer Press and help Launch Warmachine and Hordes. In 2007, Mike left PP and came back to the UK and set up Studio McVey. Mike currently lives in the beautiful Lake District in the North West of England, with his son Cal, and dog Blue.